About Us
FloorLink.net is the on-demand sales management system that empowers sales reps to effectively manage their customers and sales processes from first contact, material selection, measurement/estimates, to negotiation, contract signing, installation and after services.
With FloorLink.net, flooring sales team can efficiently track their prospects, sales opportunities, get up-to-date material availability and pricing, measurement/estimates instantly to close a sales faster. It allows business management to get an instant view on its state of sales activities.
FloorLink.net is the online services division of Measure Square Corp (formerly Floor Covering Soft), a premier floor estimating software and sales solution provider for flooring industry since 2002.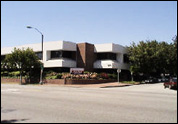 Measure Square Corp.
221 E Walnut Street, Suite 250
Pasadena, CA 91101, USA
Contact: 1-866-928-3326 (US) 1-626-683-9188 (International) Mon-Fri 8am-5pm Pacific Time Fax: 626-683-9699
Questions/Inquiries: info@measuresquare.com
Related Sites: DistaMeasure.com